Minima
A downloadable game for Windows, macOS, and Linux
The Land of Miskatonia needs a hero to save it from the evil Faxon and its minions. Can you be that hero? Explore Miskatonia and its settlements, talk to its residents, build up your skills, and finally challenge Faxon in its secret lair.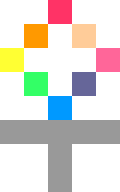 Minima is an adventure RPG in the style of the older Ultima games (Ultima I, Ultima II, Ultima III, Ultima IV, & Ultima V) as played on the Commodore 64 and 128 computers. Just like the original Ultima games, it includes a world view, enterable towns, and 3D dungeon displays. It also features graphics, sound effects, and music that should help one recollect those classics. More importantly, it is a fully playable (and winnable) game with its own backstory, plot, setting, and characters. It was written for PICO-8 and can be run on Linux, Mac, MS-Windows, and Raspberry Pi. It can also be played through the Web at: https://www.lexaloffle.com/bbs/?tid=31831
If you like Minima, you may also enjoy Anteform, a game written using the same engine and sharing the same user interface.

Download
Click download now to get access to the following files:
minima-minima-raspi.zip
1 MB
minima-minima-linux.zip
809 kB
minima-minima-osx.zip
4 MB
minima-minima-ms-win.zip
1 MB
Comments
Log in with itch.io to leave a comment.
wow, i like your ultima-style rpg minima, and anteform
Thanks, I'm glad you like them. I've really enjoyed hearing back from people who've played them and had fun with them.

what game engine did you use to make this?
I made an engine on top of PICO-8. With fairly minor changes it ought to be usable for other games. I put a few notes about how to start doing so on the GitHub page at https://github.com/Feneric/Minima
Note though that the limits in PICO-8 are pretty fierce and the production version of the code had to be made a little ugly in order to fit within them. It's probably easier learning the structure from an early version before looking at the production one.
Hello,
I completed the game and it was a fun ride.

I have got one suggestion, I think bumping onto an enemy could make the character attack it.

I'm glad you enjoyed it.
I did actually think about that but ended up not going that way for a couple of reasons. The first is that the games Minima strives to be like all use the "a" key for "attack", too, and anyone who's used to those will probably have the whole "a -> direction" sequence pretty well entrenched in muscle memory already. The second is that there are a couple of areas in the game where it makes a difference. One of these I won't go into because I don't want to give anything away that players can figure out by playing themselves, but the second is that whether or not bumping is forgiven makes a big difference in towns.